IF YOU WOULD LIKE TO APPLY TO BE ON ONE OF OUR SHOWS CLICK HERE.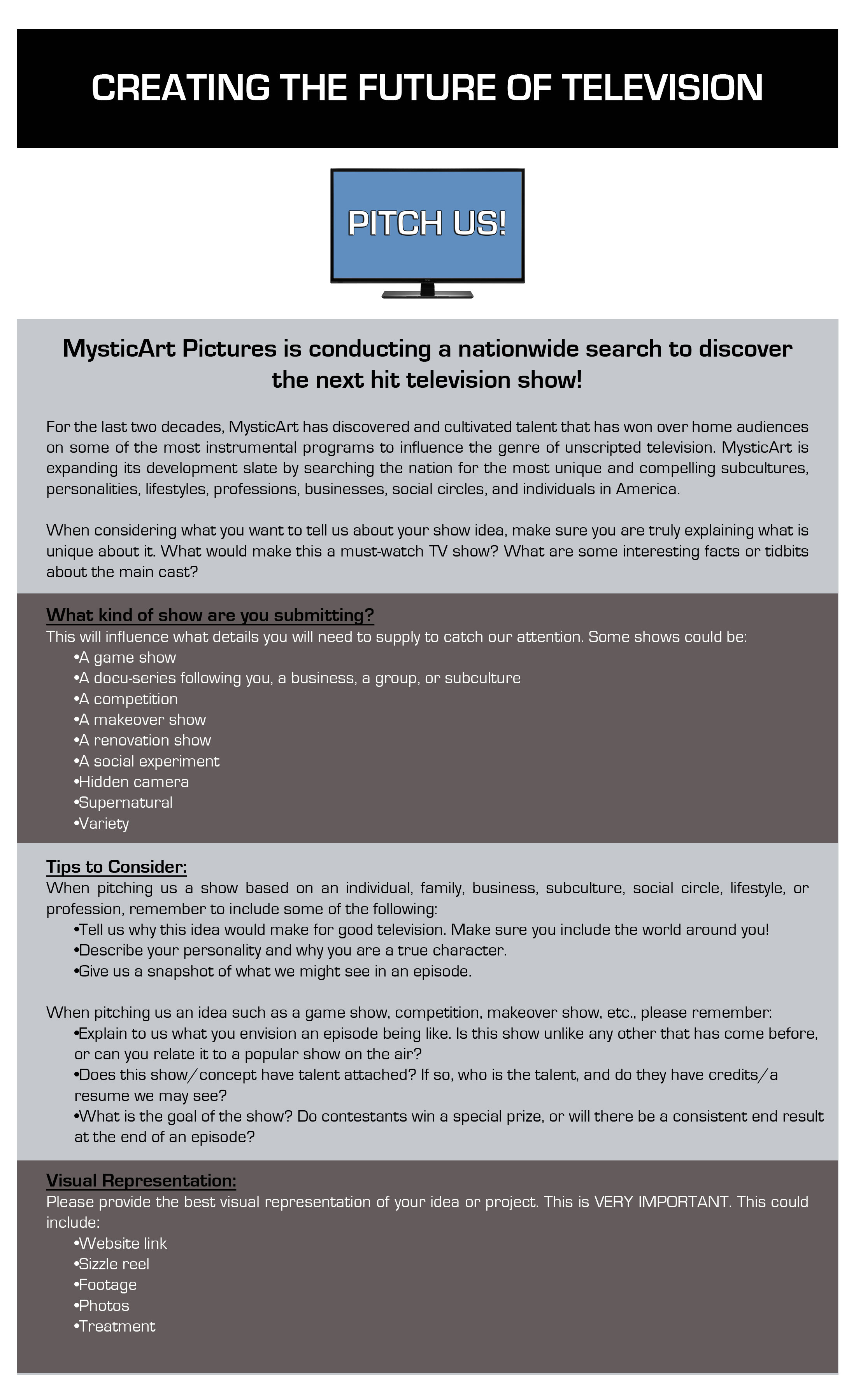 It is important to note that MysticArt Pictures reserves the right to review or not review any or all submissions.
MysticArt Pictures has wide access to ideas, screenplays and other literary materials, and new ideas are constantly being submitted to it or being developed by those assisting in the creation, maintenance, and production and casting of MyticArt Pictures. Many ideas or screenplays are similar and often different ideas and screenplays relate to one or more underlying themes. MysticArt does not now and shall not have in the future any duty or liability, direct or indirect, vicarious, contributory, or otherwise, with respect to the infringement or protection of Submitter's copyright for the "Idea".I f the "Idea" is considered for possible production by MysticArt Pictures, the Submitter must enter into an agreement with MysticArt Pictures.
In order to make a submission, please read the submission agreement below.